Pickup currently unavailable
Share
Monday 24 October 18:00 PM - 20:30 PM
Cacao 101
Learn about cacao, from seed to ceremony, and its healing properties for body, mind, communities, and the environment.
Drop out of your head and into your heart. In this journey, the ancient medicine of ceremonial cacao is woven with movement, self-massage, and meditation to awaken you to the whispers of your heart. 
What is included:
Cacao ceremony led by expert Emma Chow 
Self-massage using Menteath's artisan smoky body rituals led by founder Felicity Menteath
Traditional artisan cacao drink made together
KP Studio Handmade Ceremonial Ceramic Mug - specially made for your ceremony (worth £25)
Menteath take away gift bag (worth £30)
Nurture x Nature take away gift bag (worth £30)

£5 off any 454g brick of Cacao Source ceremonial cacao

Cacao: A sacred plant medicine to deepen our heart connection and relax the nervous system. 100% organic ceremonial cacao from Cacao Source in Guatemala. 
Connect with your heart
Movement: We explore techniques that use body and breath to nourish and activate our heart-centre. Self-massage is incorporated, using Menteath oils. 

Yoga nidra: A blissful laying-down meditation for reconnecting with your heart.
Journalling: Guided reflection to give your voice space to express and be heard. 

Cacao variety we'll work with: Mama Amor, an especially feminine variety tended to by an all-women farm. 
Menteath oil we'll work with: Wild Path Body Ritual 

What you will need to bring:
Wear comfortable clothes
Bring extra layer for warmth / a blanket
Yoga mat/towel (if there's space for laying down) 
Pen and paper/journal 
This workshop is hosted by Nature x Nurture, an organisation dedicated to bringing whole-human approaches for a regenerative tomorrow and led by founder, Emma Chow. 
Emma empowers people on their journey of self-regeneration, using the power of cacao, movement, breathwork, meditation, and yoga nidra to reconnect them with their true nature.
She became a yoga nidra guide under her teacher, Jana Roemer; is an advanced meditation teacher with 1Giant Mind; and completed her 200 hr YTT with School Yoga Institute. Emma is also an artist and regenerative systems designer.
Links:
IG: @nature_x_nurture_  (currently in development and fully live by Oct)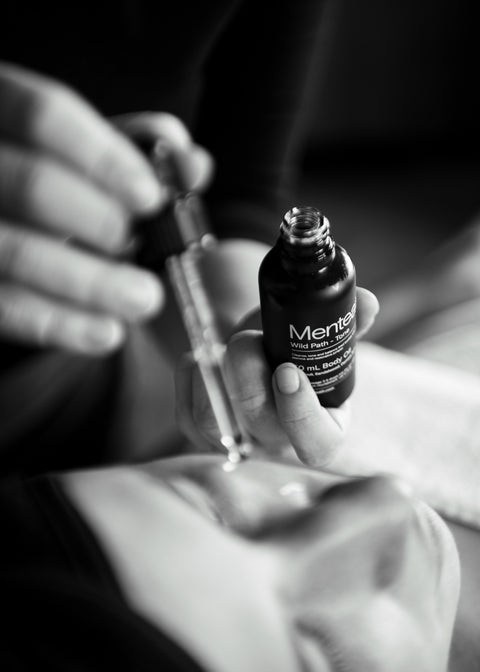 Testimonials
Absolutely otherworldly experience. Flick is a gem, her products are divine and her facials are magical. Can I give her 6 stars? ✨✨✨✨✨✨
Add customer reviews and testimonials to showcase your store's happy customers.