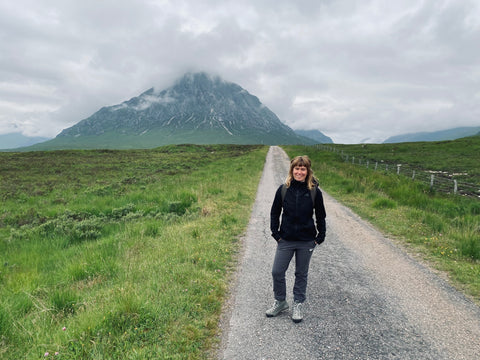 Outdoors in Medicine
Growing up in a little farming village in The Fens has made me realise that I am naturally better in quiet places with less people, and surrounded by trees. I didn't really think about this until I have got a bit older. Moving to Lewes was definitely a good idea. It has kept me connected with people as it is a small tight knit town, but also gives me the space I need to retreat when I need to, and with The Downs rights on my doorstep, how can I complain!
I am currently launching my treatments and products at Big Beauty in Hackney London, and although it is very exciting travelling up to London every week and meeting new people, I find it very hard. London is very different to the quiet tranquility here in East Sussex. It always appears more cut throat, tiresome, and disconnected from community. Having said that, I have experienced powerful pockets of community in places like Croydon where I worked with refugees. The community togetherness was so powerful which was often formed from their cultural expereinces of "home" and sadly their joint experiences of the journey to the UK. For me however, experiencing it as a native visitor can feel disconnected and very isolating. 
The outdoors has been my therapy and my fitness over the years. I love the feeling of exhaustion when I have walked for miles knowing that only my legs can carry me. I love the very British niceties of saying hello to everyone who passes despite knowing nothing about each other, and of course, that well-deserved meal at the end, which is always nice to share with someone. 
But there is something special about hiking in the UK. It brings us together, and we look out for each other when we are on these paths. Hiking can be a great cure for loneliness, as well as an opportunity to look in and reflect. It has helped me no end of times to process challenging information and difficult situations, through hitting the paths with a loved one, a friend, or alone. I am very grateful for my ability to see a way through difficult times through my love of the outdoors. 
It is free to use, and guaranteed to open the mind up. 
Felicity Stuart-Menteath